lvl-lashes Lift Volumize and Lengthen...
for perfect lashes that last up to 6 weeks
student
Student Discount Available
Take a break, you deserve it!
hd-brows
derm
Treat yourself to a Demalogica Facial... the No1 choice of skincare professionals around the world
nouveau-lashes
NEVER UNDERESTIMATE THE POWER OF YOUR LASHES
opi-nails

moroccanoil

olaplex

About Us
Pure Hair and Beauty – Nottingham's leading unisex hair and beauty salon offering an extensive range of hair and beauty treatments to men women and children. Our team of professionals use only the best worldwide brands like Dermalogica, Morocconoil, Nouveau Lashes, Crystal Clear Microdermabrasion and 3D Lipo.

Our aim is simple – to make you, the client, look great and feel fabulous. Collect your Pure Addicts Card when you visit and start earning rewards for every pound you spend. We look forward to welcoming you to our modern and contemporary, yet warm and friendly out-of-town salon.
– The Pure Team

This stylish salon is full of friendly (and hot!) girls, Demi cuts my hair and has done for 4 years! Her blending technique and precision cutting using razors and scissors is amazing! Would recommend this place to anyone.
Matt

I've been visiting the salon from the day it opened for Waxing, OPI Gel Nails and Crystal Clear Microdermabrasion treatments. Bernie is an absolute perfectionist in beauty, there's no place I'd rather go… Pure is simply amazing!
Lisa
Mon
Closed
Tue
09:30 – 17:30
Wed
09:00 – 19:00
Thu
09:30 – 19:00
Fri
09:30 – 17:30
Sat
09:00 – 16:00
Sun
Closed
Our Therapists and Stylists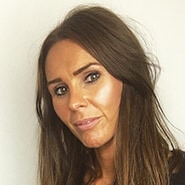 Bernie
Senior Beauty Therapist
Bernie has over twenty years experience in the beauty industry. She has trained in every beauty treatment we offer, but is passionate about Lashes by Nouveau Lashes and SVS. So whether you're looking for waxing, HD Brows, Dermalogica or 3D Skintech facials, rest assured, you're in good hands.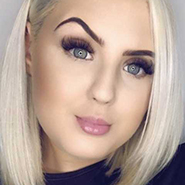 Britney
Stylist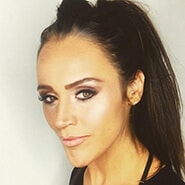 Kate
Beauty Therapist
Kate has been at Pure for more than 5 years. She is fully trained in all beauty therapies as well as 3D Aesthetics, using the award-winning non-invasive 3D Lipo Ultimate technologies. Fat and cellulite removal, skin tightening and collagen regeneration are just a few of the areas she can help with… What's your body concern?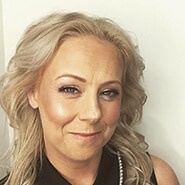 Sarah
Senior Stylist and Barber
Sarah is our newest member of the team and joins us with over 20 years of hairdressing experience. Sarah specialises in creative colour & colour correction, bridal & party hair, razor cutting and gents barbering.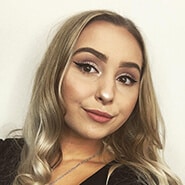 Chloe
Hair Stylist
Chloe is the youngest member of the hair team at Pure. She loves being creative with hair and has a natural flair for Hair-Up's especially for weddings and special occasions. Chloe also loves creative colour including Balayage. She has also recently trained in hair extensions.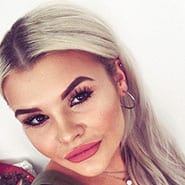 Sinead
Beauty Therapist
With over 7 years experience under her belt, Sinead is always keeping up to date with the latest beauty trends and is currently finalising her training in microblading with BrowMasters. Follow us on social media for the latest updates.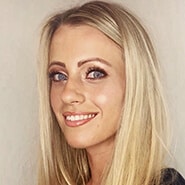 Ciera
Receptionist
Ciera is our receptionist and has been a loyal customer for many years prior. Ciera's favourite treatment is SVS – she loves the dramatic, full lash look in next to no time.