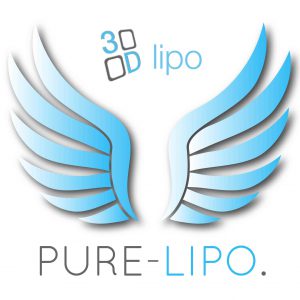 Where can I have it?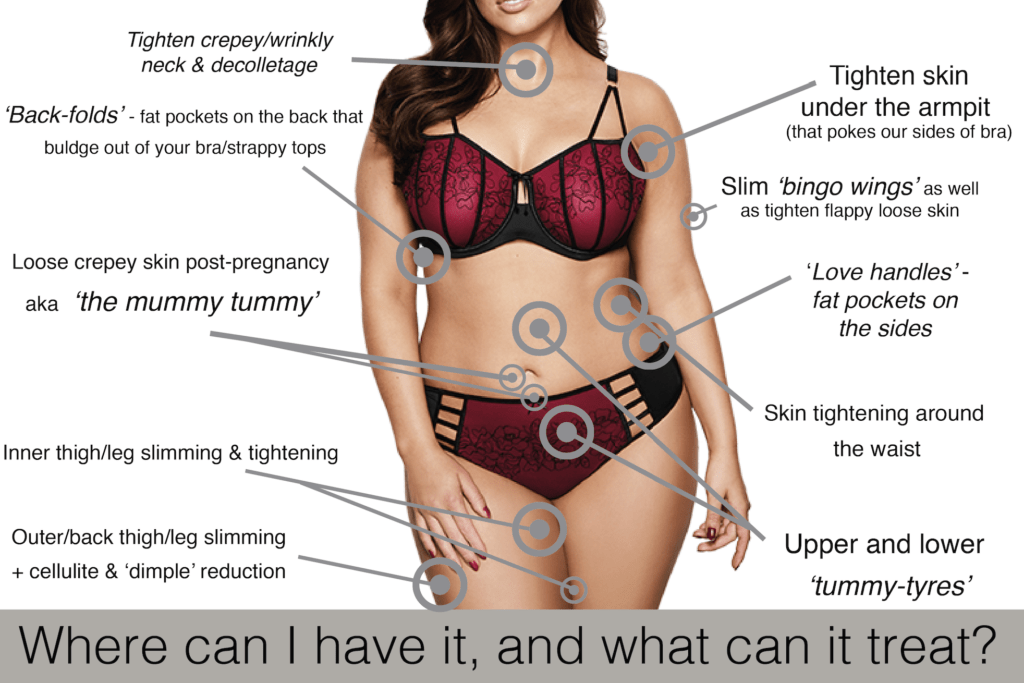 Why is 3D Lipo so effective?
3D Lipo is the new 3 dimensional approach to fat loss, skin tightening and cellulite elimination. Nothing else offers such a complete and effective solution and a true alternative to surgical liposuction. The results are so good that 3D Lipo Nottingham has been highly commended and won award for the past 4 years.
Unlike other lipo systems in Nottingham, that use Diode Laser (I-Lipo, Strawberry and Laser Lipo) our technology within 3D Lipo physically destroys the fat cell. The advantage of this is that exercise is not required post treatment in order to metabolise the released fat, which is a significant advantage over existing methods.
Losing abdominal fat and back fat through diet and exercise is practically impossible for many of us. Other areas for successful treatment are flabby backs, flabby arms (bingo wings), buttocks and hips, inner and outer thighs, fat knees and large calves.
Why is the 3D Lipo Procedure Different?
The 3D Lipo gives several options and combinations to target and successfully treat stubborn fat areas and cellulite. These are Cavitation and Cryolipolysis for fat blasting inch loss, Radio Frequency for skin tightening and 3D Dermology for cellulite removal.
3D Lipo is a revolutionary non-invasive laser treatment that we tailor-make for each client, dependent on his or her unique requirements and concerns. It offers precise and immediate long-term results painlessly and safely.
What to expect from Radio Frequency?
During 3D Lipo Radio Frequency treatment, your practitioner will apply the treatment tip to your skin, precisely heating the skin's inner layer (dermis), while its outer layer (epidermis) is continually cooled. Depending on the size of the treated area, treatment may take from about 20-50 minutes. You should see a gradual improvement.
Following treatment, you can immediately resume all routine activities. You may notice slight temporary redness, which should disappear in less than 24 hours. While 3D Lipo Radio Frequency has shown to be safe, effective and long-lasting, maintenance treatment may extend and improve upon results.
Does Radio Frequency hurt?
While pain tolerance is individual, most people tolerate 3D Lipo Radio Frequency treatment well and have little or no discomfort. Clients often describe the sensation as a warm massage.
The 3D Lipo Advantage
The prevalence of cellulite has led to hundreds of purported treatments, including topical solutions, massage-based techniques and surgical procedures, such as liposuction – most with less than optimal results. Topical treatments do not penetrate the skin and can render only temporary and superficial effects. Obviously invasive, surgery is accompanied by risk, relatively long recovery and doubtful results.
The 3D Lipo Radio Frequency system represents the newest method in cellulite treatment. By selective dermal heating that stimulates the production of new collagen, 3D Lipo Nottingham has been shown to improve skin surface texture.
3D Lipo Radio Frequency Cellulite treatment is effective, non-invasive, and an easy, comfortable treatment for the patient.
How Much Does It Cost?
Please find out price menu in the following PDF download:
Pure Lipo Price List PDF