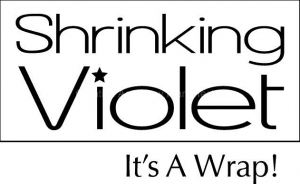 Shrinking Violet Body Wrap is a revolutionary method to remove unwanted body fat, it works by lipolysis. The fat is removed from the areas you want without effort or discomfort. The amount of fat reduction varies depending on your build, but many people may reduce by at least one whole size after their first treatment.
Unwanted fat in difficult areas such as the stomach, bottom, thighs hips and upper arms are a big problem. Lypolysis offers pain-free slimming and breaks down inside the actual fat cells where triglicerides are changed to free fatty-acids so that they can be excreted in tissue fluid and further transported to lymph vessels. To achieve maximum results, a course of treatments is recommended.
Allow 1 hour 30 minutes – £60
Course of six x 90 minute treatments – £300 (buy 6 get 1 free)
Please note that there are various contra-indications with this treatment for example If you are pregnant or trying to conceive. Our team will carry out a full consultation prior to any treatment.

By reclassifying skin care as a 'health issue' as opposed to a 'cosmetic concern', Dermalogica instantly made the beauty industry sit up and pay attention. Its no nonsense approach to skin care, without overblown hype, promises of miracle cures, or even fancy packaging, soon had the backing and endorsement of experts and professional skin therapists, and is now prescribed more than any other skin product available.
Our skin is our body's largest living organ, which defends and protects us every second of the day: eliminating toxins, healing from cuts, scratches and abrasions, and constantly renewing itself – yet amazingly, people spend more time and effort on their hair and nails – two things on your body that aren't living!
Dermalogica products are never tested on animals, are free from artificial colours and fragrances, and they never use cheap fillers – instead, they confidently only use ingredients that they know will work – as demonstrated in the results found in their treatment rooms every day.
The Body Treatment – Get ready to take on the world again with our revitalising and energising body treatment that features body mapping. We start with exfoliation to remove dulling skin cells, then move on to a specialised aromatherapy and pressure point massage session. Customised mud or gel packs are applied from head to toe to hydrate and detoxify the skin. You are then wrapped up and receive a deeply relaxing Acupressure Scalp Massage. The mind and body will feel relaxed, regenerated and renewed. (Allow 90 minutes) – £70
Enzymatic Sea Mud Wrap – Detoxifies, exfoliates and nourishes your body with a purifying seaweed and mineral mud poultice sealed in a warm relaxing wrap. Infused with aromatic botanical extracts, fruit enzymes and leaves your skin smooth and supple. Note: avoid wearing contact lenses prior to treatment. A patch test is required 24-48 hours prior to treatment. (Allow 60 mins) – £55
Dermalogica Exfoliating Body Scrub Treatment – Allow 45 minutes – £38
Body Hydrotherapy – Allow 60 minutes – £50
Lava Recovery Massage – Helps to relieve Aches and pains – A deep tissue massage using a combination of both warm lava shells and cool glacial shells to treat muscle aches and pains. Specific massage techniques target trigger points in muscles which can be responsible for tension and referred pain. Ideal for releasing tension, and assisting injury recovery, this massage is both relaxing and energising and is ideal for stress and tension bought on by physical activity and sports or repetitive strain caused by work i.e. sitting at a desk for long hours..
Full Body Massage (90 minutes) – £75
Specific Area/s (60 minutes) – £55
Full Body Swedish – A Swedish body massage and more relaxing, tired aching muscles are soothed, relaxed, uplifted and energised. (Allow 60 minutes) – £45
Swedish Back Massage This concentrates on the back, shoulders and neck area, relaxing and soothing aching muscles you will be left feeling relaxed and de-stressed, 30 minutes – £32
Hot Stone Full Body Massage – A holistic therapy with use of hot/cold stones to soothe mind, body and soul. It stimulates circulation and metabolism, deep relaxation whilst your spirit will be rebalanced to suit your needs. Allow 1 hour 30 minutes £55
Hot Stone Back massage- Soothes tired, aching muscles. (Allow 30 minutes) – £32
Indian Head Massage – This uses the ancient art of scalp pressure point massage. It will help relax, soothe and invigorate your upper body, arms, neck, scalp and face. Helps relieve stress and tension. Allow 30 minutes – £28
Hopi Ear Candles – are a pleasant and non-invasive treatment of the ears used to treat a variety of conditions. The Ear Candles induce a pleasant feeling of warmth and balance of pressure in the ears, forehead and sinuses. It is soothing and helpful for earache and headaches, ear noise, stress and nervousness. Allow 45 minutes – £27